Cette fois, espérer un avenir meilleur ne sera pas suffisant. Cette fois, nous devons prendre nos responsabilités.
C'est pourquoi aujourd'hui nous ne vous demandons pas seulement de voter, mais aussi de convaincre le maximum de personnes de faire de même.
Car quand tout le monde vote, tout le monde gagne.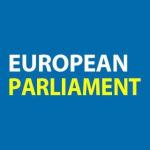 My name is Steve and I'm a member of the European Parliament's campaign team.
Thank you for joining the "This time I'm voting" campaign.
We all have friends who believe in the importance of democracy, but who don't vote when it is election day.
This is exactly why we need your help to spread the word of this campaign: to make sure that, this time, that friend will vote for whatever reason they think is important.
Copy and paste the link below on every channel you use: a Facebook post or a Tweet, in an email you send to work colleagues, or through WhatsApp or Telegram.
This is your unique link:
http://www.thistimeimvoting.eu?recruiter_id=13891
To encourage them, share your unique link with your friends, colleagues, and family. You can even win a four-day trip to Strasbourg for the State of the Union debate (SOTEU) in September.
The ten campaigners who sign up the most people will be invited to Strasbourg to attend this debate in September, with travel and accommodation costs covered. The deadline of this competition is 31 July.
Make sure you understand the terms and conditions by clicking on this link.
Do you want to convince your first friend to join the campaign? It´s so easy: you can simply copy and paste your unique link on WhatsApp or Telegram and send it to that group where your closest friends are.
Want to do more? We will be taking this campaign to the streets of your city after the summer, so keep an eye on your inbox.
Thank you,
Steve
All material you produce (videos, pictures, etc.) must follow our Code of Conduct. The European Parliament reserves the right to exclude any participants who violate the Code of Conduct from the communication action.
Source: